An interview with Yme Pasma (COO Royal FloraHolland)
05/03/2020
---
A small country can play a big role: a third of the world trade in plants and flowers takes place via the Netherlands. Besides involving considerable logistics, this also brings a huge responsibility to reduce waste – including plastic. Earlier this year, 86 leading companies and organisations signed the Plastic Pact NL. One of them was Royal FloraHolland, the market leader in transport packaging. An interview with COO Yme Pasma.
The main aim of the Netherlands' Plastic Pact is to reduce the environmental impact of single-use plastic packaging as much as possible. Royal FloraHolland contributes to this with single-use Normpack plant trays, made under licence by Desch and other manufacturers. "Plastic Pact NL has set four specific targets," says Yme Pasma. "New trays must be made of at least 35% recycled plastic. We have already achieved this target with Normpack. 70% of the trays must be recycled. We are almost there. And 100% of the trays must be recyclable. This requirement has also been met. The fourth target is a 20% reduction in the volume of singleuse plastic packaging. We are transitioning towards meeting this target."
Yme Pasma is proud of what has been achieved: "It's very good to pass on this news. I'm happy to say that many issues have already been resolved. The single-use tray has a negative image, but we have almost met most of the targets of the Plastic Pact five years ahead of schedule. Other sectors still have a long way to go. Our main challenge is the 20% reduction in single-use plant transport packaging."
NORMPACK QUALITY MARK
The majority (92%) of this plant transport packaging is Normpack-certified single-use trays. Yme Pasma: "Normpack is a high-quality tray made from mostly recycled material. The trays are known and accepted throughout the sector and have become the industry standard. The alternative of reusable plant transport
packaging presents specific challenges, which have yet to be resolved. This alternative must also be achievable for retailers. Reusable packaging can certainly be increased, but it will never replace the current practice."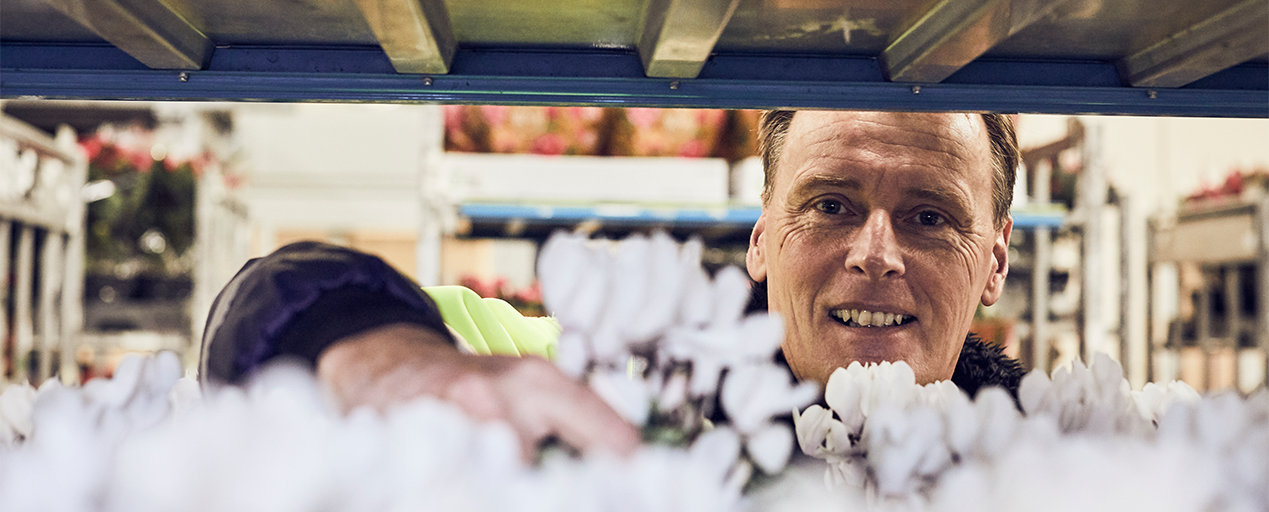 LESS TRANSPORT PACKAGING TO THE CONSUMER
One of the challenges is reducing the flow of B2B packaging that ends up with the consumer. "This has to stop," says Yme Pasma. "We must ensure that the black plant trays used as transport packaging are not taken home by the consumer. To achieve this, we need to work together with garden centres, which give the trays away free to those who buy plants
as part of their service. But the trays are ultimately discarded as domestic refuse and incinerated. If we can ensure that consumers do not take these trays home, we can recycle them and increase circularity, just as Coca Cola does with its bottles. That way, together we can ensure that a growing percentage of the plastic is returned and recycled into new
single-use trays. Just as with reusable packaging, that way we close the chain. The Normpack trays are no longer waste, but raw material for new ones."
COMMUNICATION AND INITIATIVES
Yme Pasma emphasises the importance of communication about the recycling of plastic transport packaging. "What we as Royal FloraHolland communicate about this achieves far more than what the plastic industry says about it. We can rid the world of misunderstandings and prejudices by communicating facts and implementing initiatives with retailers, exporters and governments.
We have a positive story to tell and we need to be better at telling it. The entire ornamental plant sector will benefit."