Give your pots and containers more appeal with the addition of printing. This gives added value to the end product by adding information about the plant species or expressing a certain theme or concept.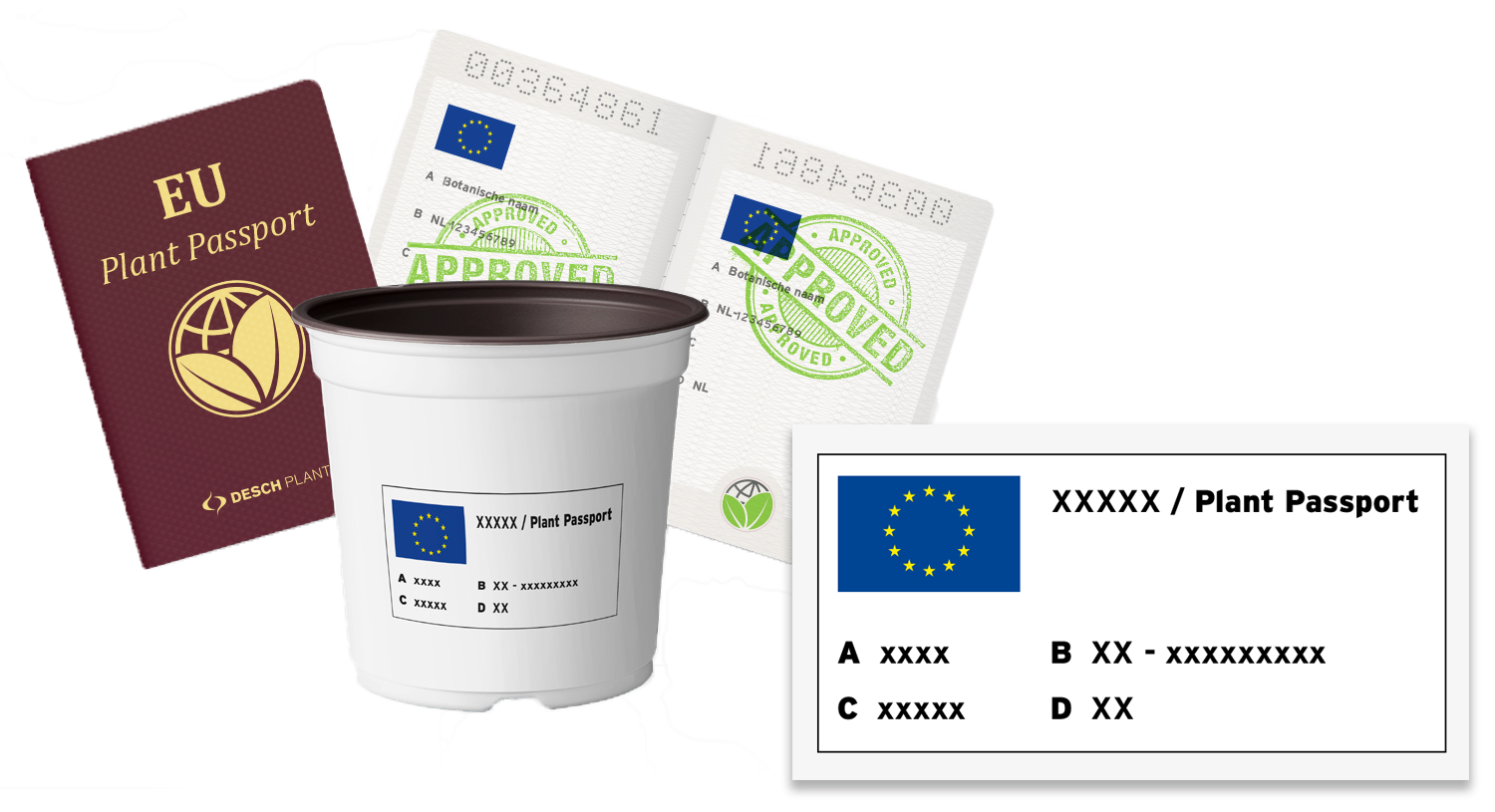 The plant passport has been changed...and the designstudio offers a solution
A renewal of EU regulations has been initiated to modernize and harmonize current European phytosanitary rules. Due to increasing trade flows and climate changes, Europe is increasingly being exposed to new phytosanitary risks. This new EU legislation will provide greater protection for the EU against the introduction of harmful organisms, and will enable member states to implement improved measures in the event of an outbreak. With the passport you will be able to show that your products comply with the applicable phytosanitary requirements in the EU.
Plant passports are issued by the Dutch Food Safety. The associated inspections are carried out by Naktuinbouw. The inspector carries out a phytosanitary and quality inspection and checks that the cultivation material contains no quarantined organisms. If nothing is found, a plant passport is issued. If the material is rejected, you will not receive a passport and may not market the product.
The new EU Plant Health Regulation number 2016/2031/EU replaces the current European Phyto Directive 2000/29/EC. As of December 14, 2019, the rules for the plant passport will change as a result of the new European Plant Health Regulation 2016/2031/EC. The 'legitimation obligation' is extended to all 'plants intended for potting', including seed, pot, bedding and container plants. An exception is that sales from a garden centre or shop to private consumers no longer require a plant passport along with the product.
Strict demands regarding layout
Moreover, from that moment onwards strict requirements will apply to the plant passport layout; where you can still decide for yourself, from December 14, 2019, the passport must have the following appearance:
• The EU flag in the upper left hand corner
• The word 'Plant passport' in the upper right hand corner
• 'A' + botanical name
• 'B' + ISO code of the member state, hyphen and registration number
• 'C' + traceability code
• 'D' + the ISO code of the country of origin/production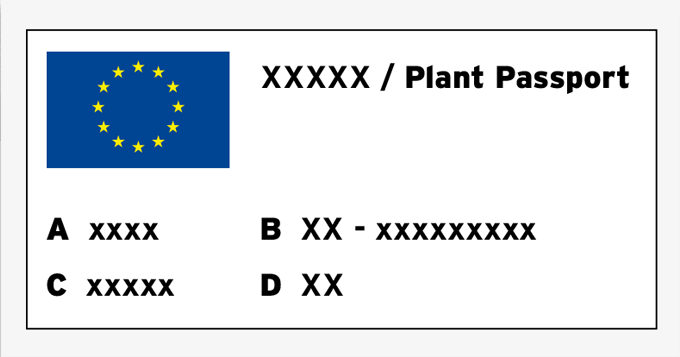 Example of the layout of the new plant passport as of December 14, 2019.