Desch Plantpak nominated for the 2018 ESF award!
06/10/2018
---
Focus on 'Veilig en Vitaal' (Safe and Vital) receives recognition
Desch Plantpak nominated for the 2018 ESF award!
Each year, the European Social Fund allocates subsidies to projects that promote people's development and health in a distinctive way. Ten projects were again nominated for the 2018 ESF Award this year, including Desch Plantpak, which is competing with its 'Veilig en vitaal' project. All ten nominees have made an ESF promo video, which can be viewed at www.stempaginaesfaward.nl.
'Veilig en vitaal' focuses on the sustainable employment of our employees. In 2016, we started offering preventive medical examinations, and coaching at team and individual level. All participants were assigned a lifestyle coach, who provided supervision and advice on physical, mental and social-emotional aspects. The subsidy allocated by the ESF allowed the project to be rolled out across the whole company. All our employees were given the opportunity to participate in coaching interviews and workshops, such as 'Undesirable Social Behaviour' and 'How To Deal With Shift Work'.
Employees drive business growth
We regard our 'Veilig en vitaal'' project as a powerful driver of growth. According to project leader and HR advisor Jeroen Heerkens, 'If you want to grow, it's relatively easy to invest in new machines that work faster and more efficiently. We achieved 4% growth over the past year simply by investing in our people. It proves that healthy, lively and motivated employees really can make a difference. Our corporate motto is 'Growing Together', and that is something this project really brought to the fore.'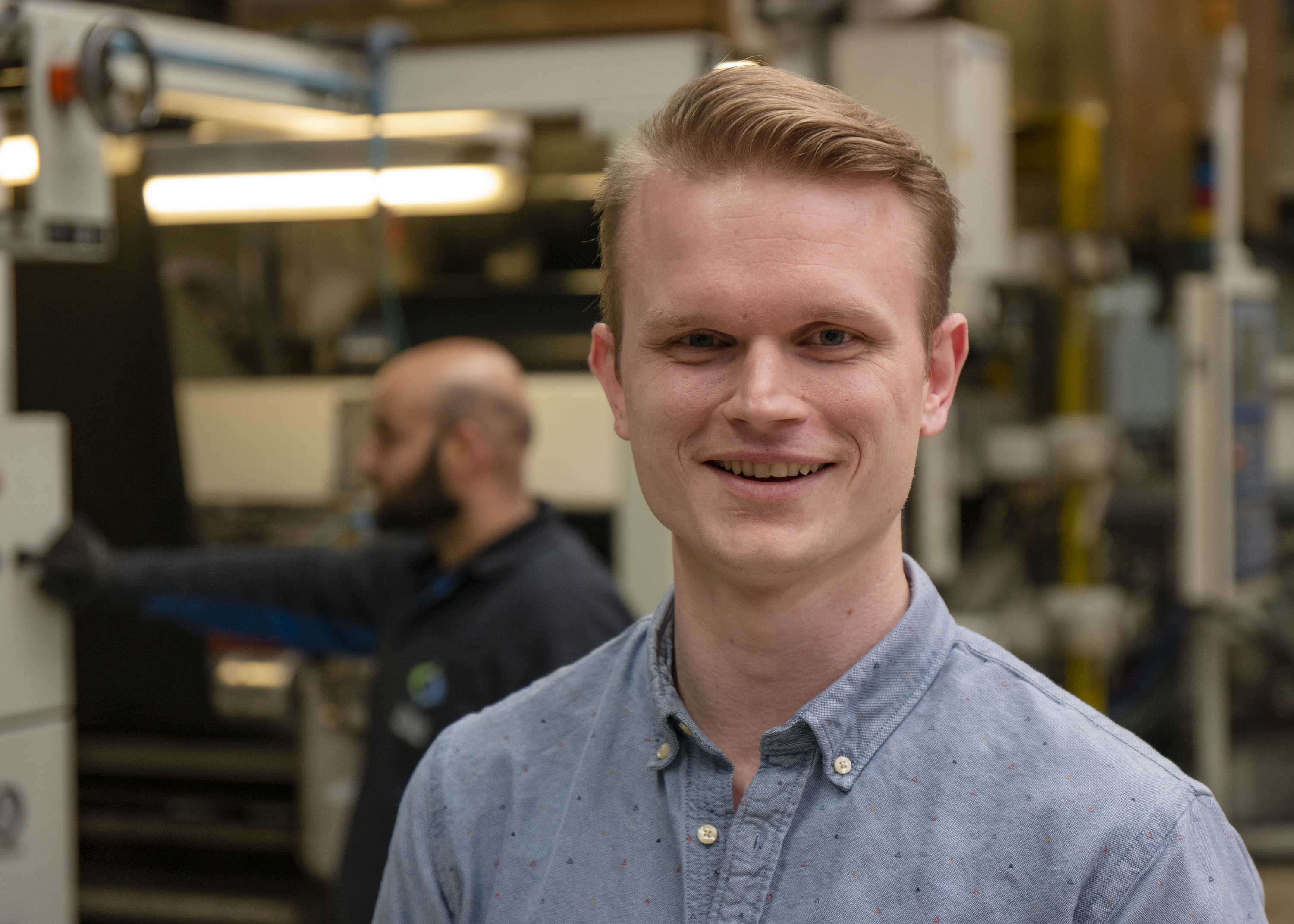 Help Desch win the ESF Award 2018: Vote for 'Veilig en vitaal'.
To vote, simply go to www.stempaginaesfaward.nl, where you can also view our promo video.
If our project is one of the five with the most votes, we'll be through to the final at the ESF event on Wednesday 7 November 2018 in The Hague. Our promo video will then be screened, and we will make a two-minute pitch on the project. The professional jury will then choose the winner. The Secretary of State for Social Affairs and Employment will hand over the ESF Award ... hopefully to Desch!
Thanks in advance for your vote for Desch!