Drape
NEW GLORY FOR HISTORY
The convenience of 24/7 access to knowledge thanks to the Internet has led to 'digital amnesia': we no longer know anything. DRAPE declares having historic knowledge to be a status symbol in 2018. Old materials and crafts are revived, historic costumes become an important source of inspiration. With many sand hues and shades of red, combined with refreshing colours such as aquamarine and lime green.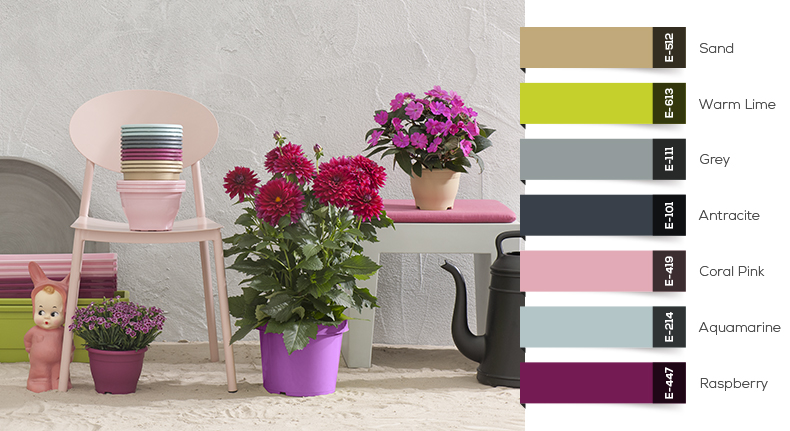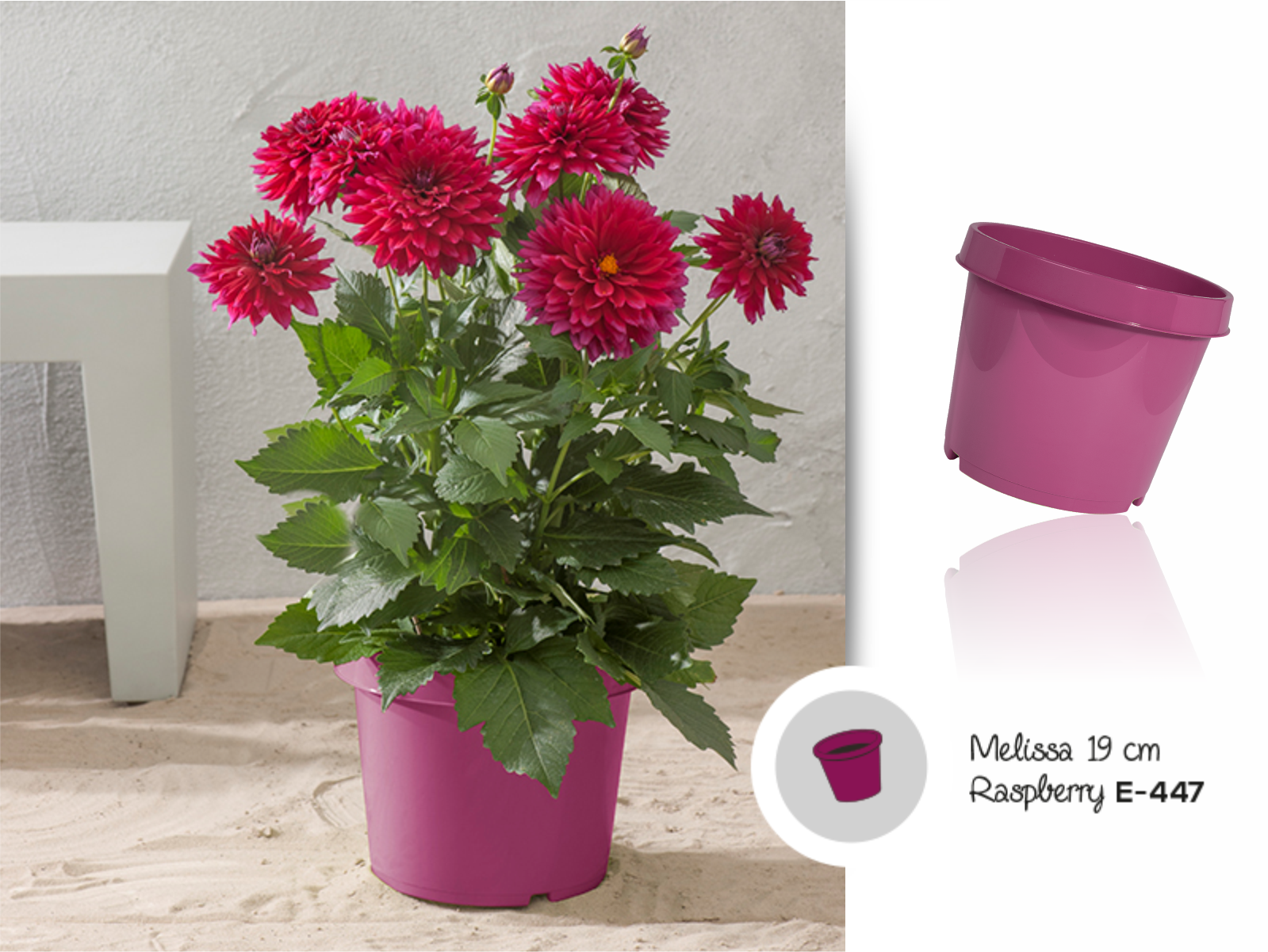 Melissa 19 cm Raspberry E-447
Dahlia LaBella Maggiore Purple®
FROM BIG TO SMALL, WE HAVE IT ALL!
Are you ready for a colourful overdose of Dahlia? Then we are happy to introduce you to the Dahlia LaBella® Series. Easy-going and with a magnificent appearance, even on the shop shelf. The Dahlia LaBella is available in every pot size, from pack to the 23cm-pot (Piccolo, Medio, Grande, Maggiore). In countless colours and even in FUN-colours (two-tone)!
Colour your Story - Spring Summer 2018 - Beekenkamp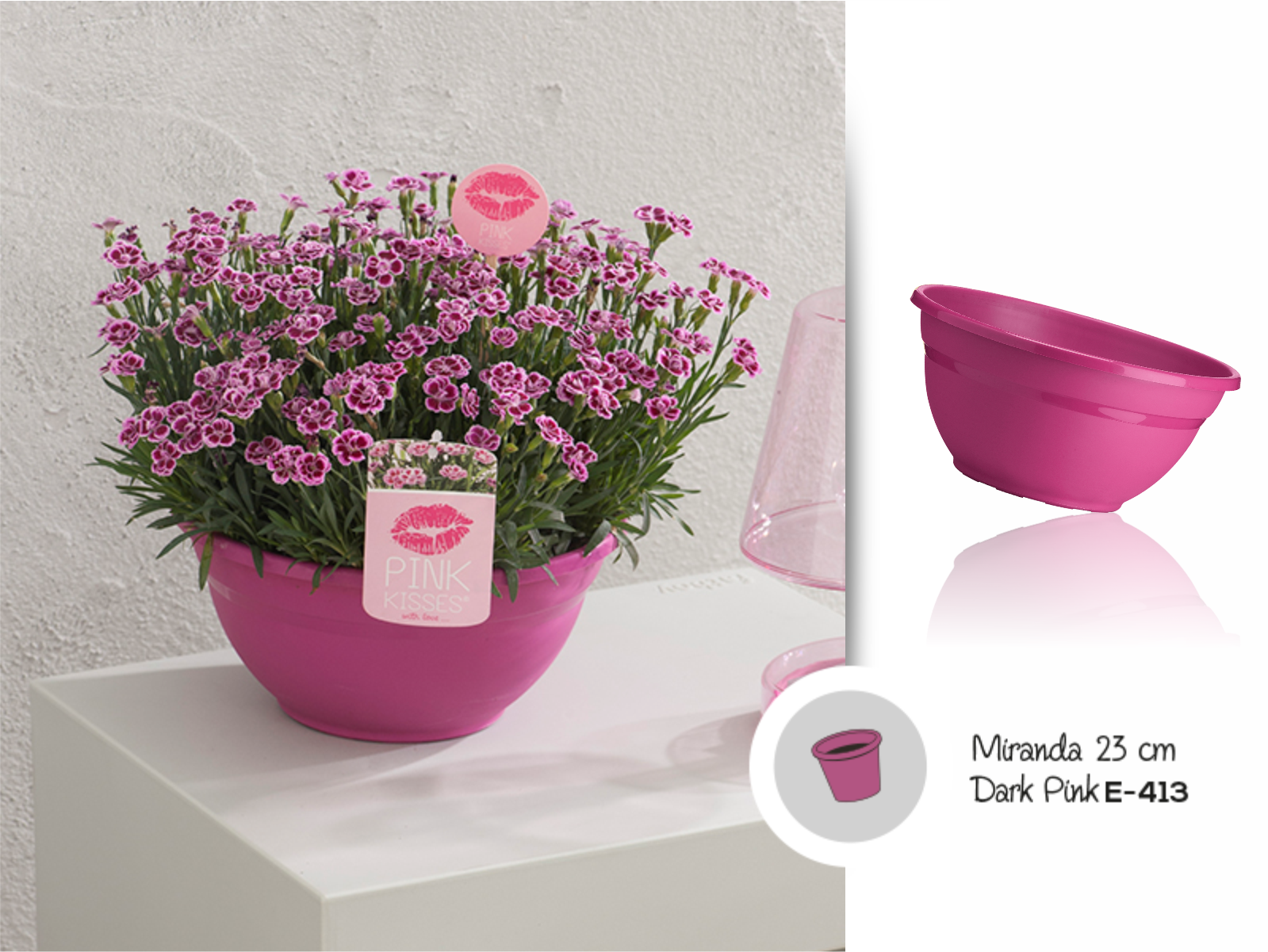 Miranda 23 cm Dark Pink E-413
Pink kisses®
ESPECIALLY FOR YOU
Giving someone a gift is not easy. Each recipient is different and how well do you actually know him or her? Pink Kisses® is the easy solution to this problem. As it happens, Pink Kisses® is the perfect gift for everyone. Because who doesn't appreciate the gift of a kiss?
Colour your Story - Spring Summer 2018 -

Selecta One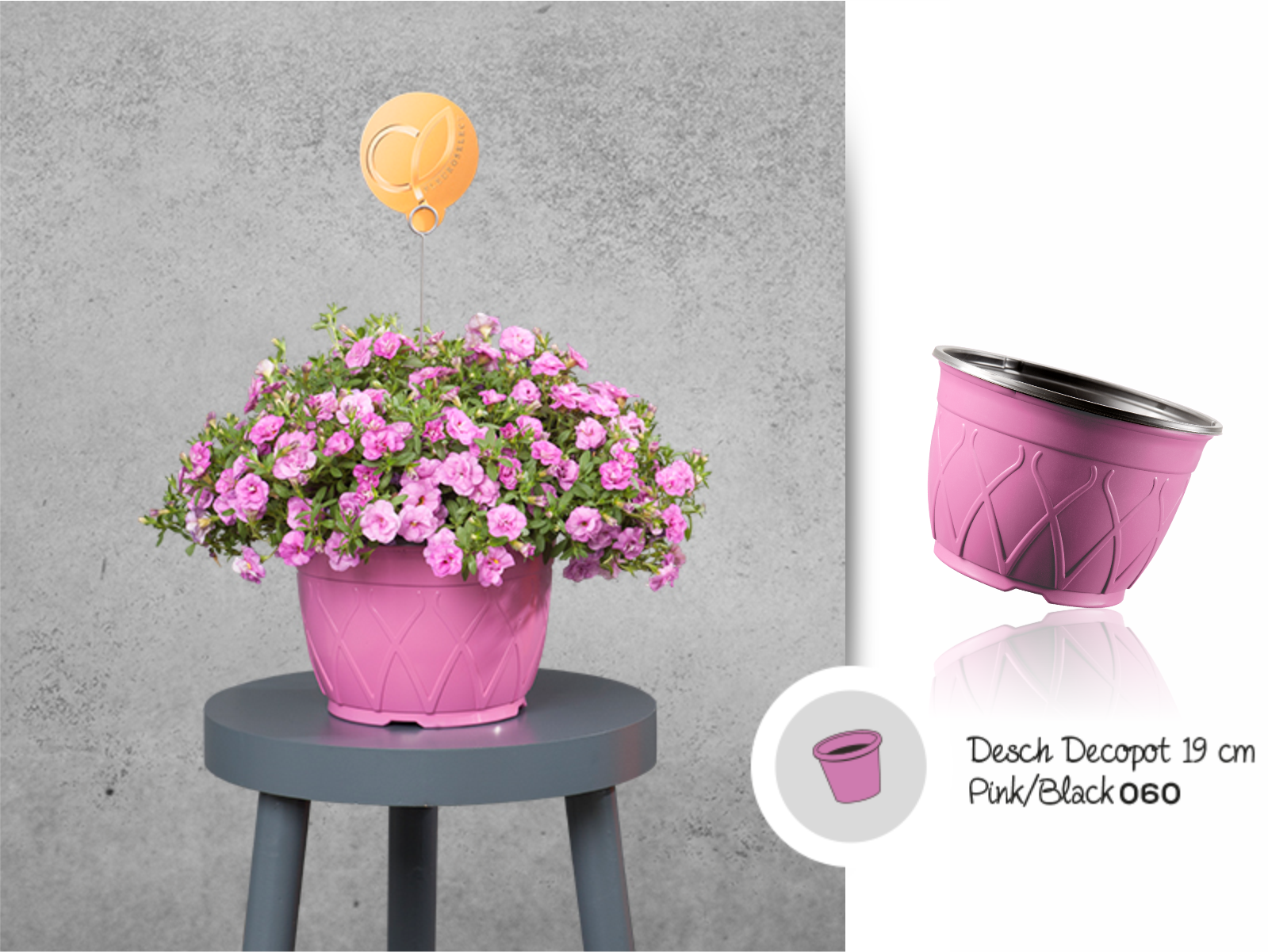 Desch Decopot 19 cm Pink/Black 060
Calibrachoa cultivars minifamous® double pinkmania!
From Helsinki to Palermo, from California to Moscow... the whole world loves the Double PinkMania!. This most recent addition to the MiniFamous®-series is a genuine summer champion that thrives in every climate zone thanks to its strengthened root system and the radiant pink double flowers. They never lose their colour, not even on the hottest summer days. MiniFamous® Double PinkMania! blossoms continuously from May through October.
Colour your Story - Spring Summer 2018 - Gold Winner Fleuroselect -

Selecta One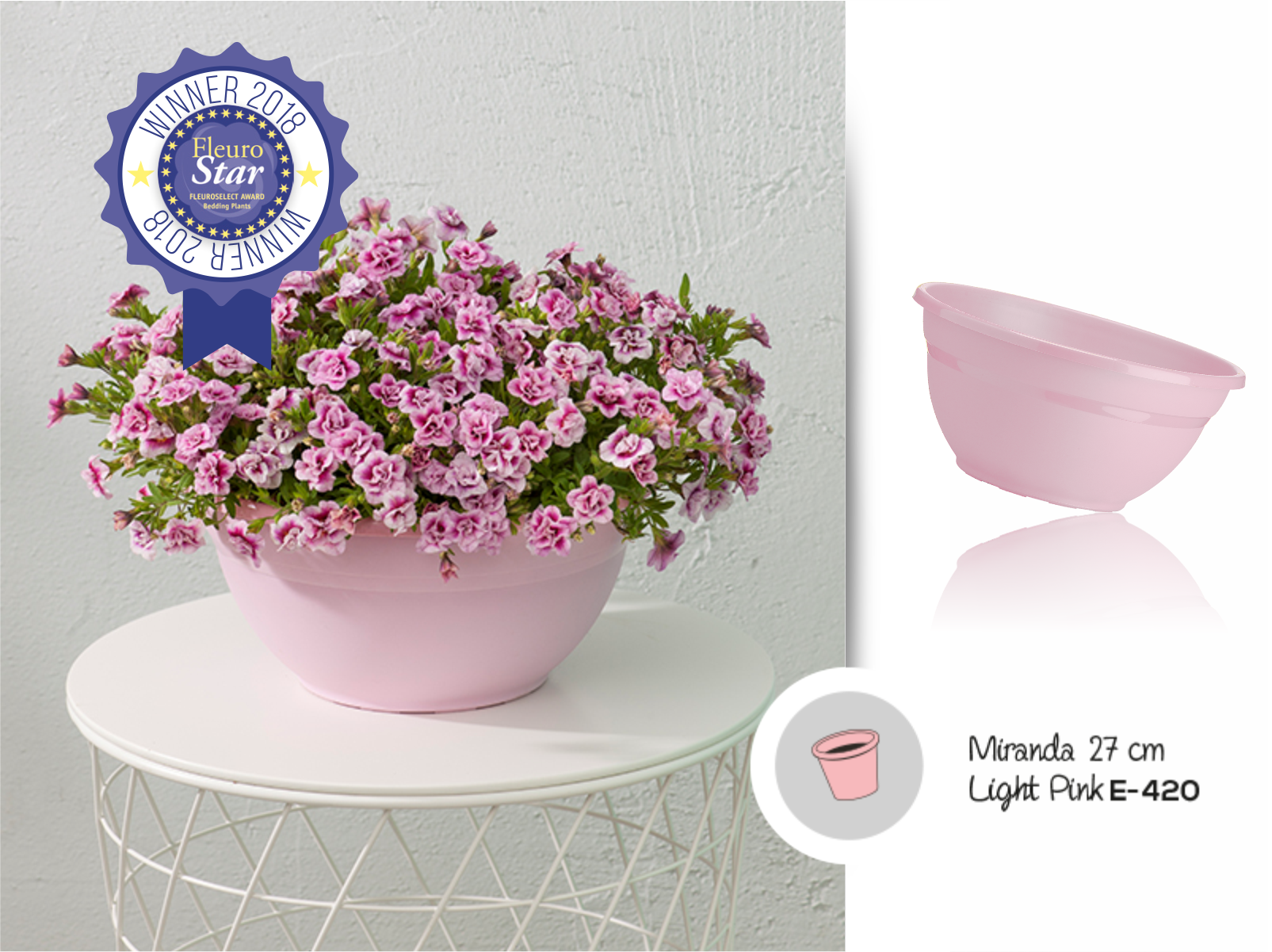 Miranda 23 cm Light Pink E-420
Calibrachoa cultivars minifamous® double PinkTastic
WINNER OF THE FLEUROSTAR AWARD 2017/2018
The Calibrachoa PinkTastic is a real eye-catcher that gives every balcony, terrace or garden a touch of romance. The two-tone red and white double-flower plants resemble roses, but without the thorns. The PinkTastic is not only a feast for the eye as a stand-alone plant, but it is also fantastic when combined with other plants, such as Pink Kisses®.
Colour your Story - Spring Summer 2018 -

Selecta One