FUSE
NATURE AS A DIGITAL EXPERIENCE
Our longing for nature increases in the same tempo as the global urbanization. FUSE brings you nature as virtual reality. The result is a digital experience, with lovely designs and hyper-natural patterns, colours and
shapes. FUSE combines natural hues of green and blue with virtual colours: orange, electric blue and emerald green.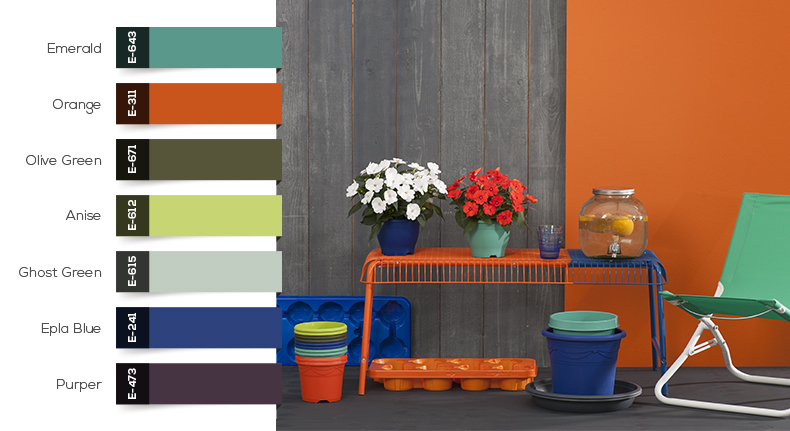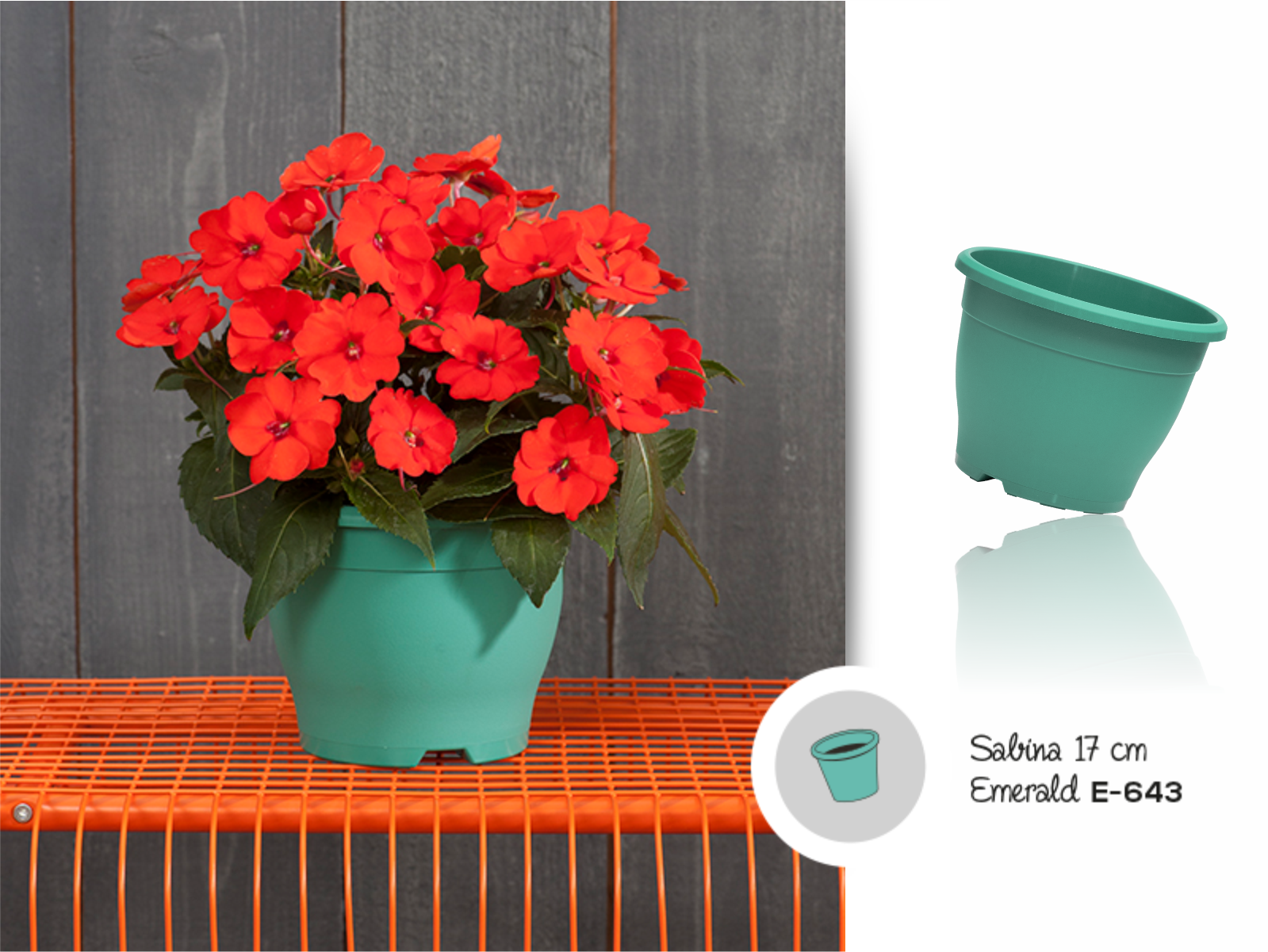 Sabina 17 cm Emerald E-643
Impatiens | Sunpatiens®
COLOURS THAT LAST FOR THREE SEASONS IN THE GARDEN!
These striking plants are truly one of a kind: bold sun-lovers that are generous with their colour, from early spring until the first night frost of winter. The SunPatiens thrives in direct sunlight, but does well in partially shady areas as well. A low-maintenance flowering plant, suitable for flowerbeds and for pots on the
balcony or terrace.
Colour your Story - Spring Summer 2018 - Sakata