Stitch
YOUNG, PLAYFUL AND FREE
Young inspires old. More and more, the older generation is aspiring after the youthful freedom to do silly things and to play without a care. A desire that also has a strong social aspect: individualism is in the past, I becomes we. STITCH anticipates on this with a playful palette of colours: soft, childish tones with cheerful accents of refreshing yellow.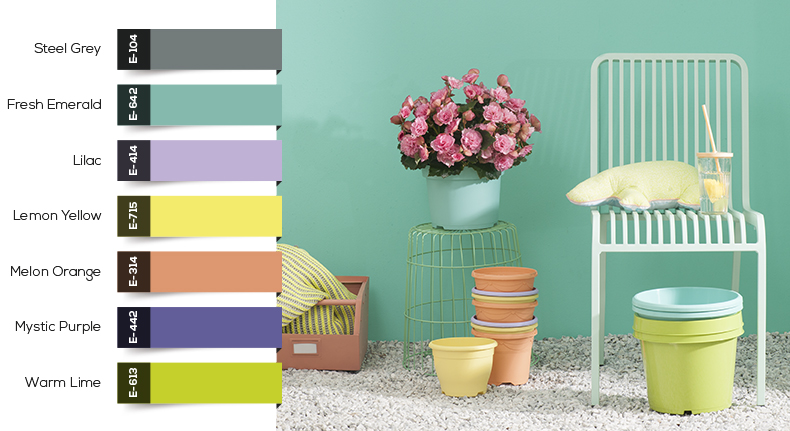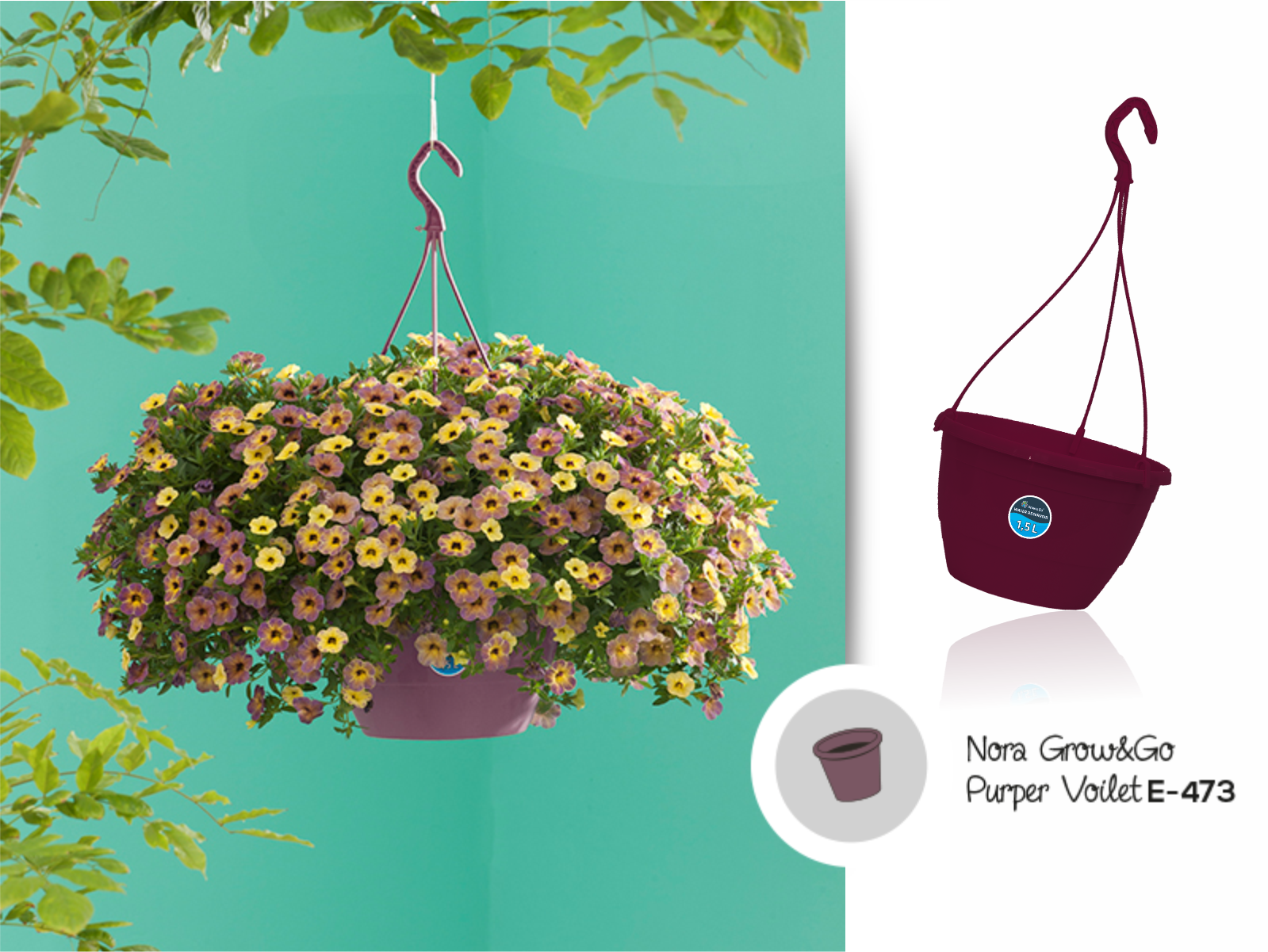 Nora "Grow&Go" 27 cm Purper Violet E-473
Calibrachoa chameleon®
SHEER TEMPTATION FOR THE CONSUMER
Enticing and inspiring many types of consumers is very easy with this eye-striking and colourful Calibrachoa concept by Florensis. From the compact Conga – the perfect table-topper model – to the lush Chameleon. All of the series in this festive concept have the very best features for a variety of pot sizes and are the perfect choice for mixing and matching. Moreover, the excellent garden performance ensures extremely satisfied and loyal end users.
Colour your Story - Spring Summer 2018 - Florensis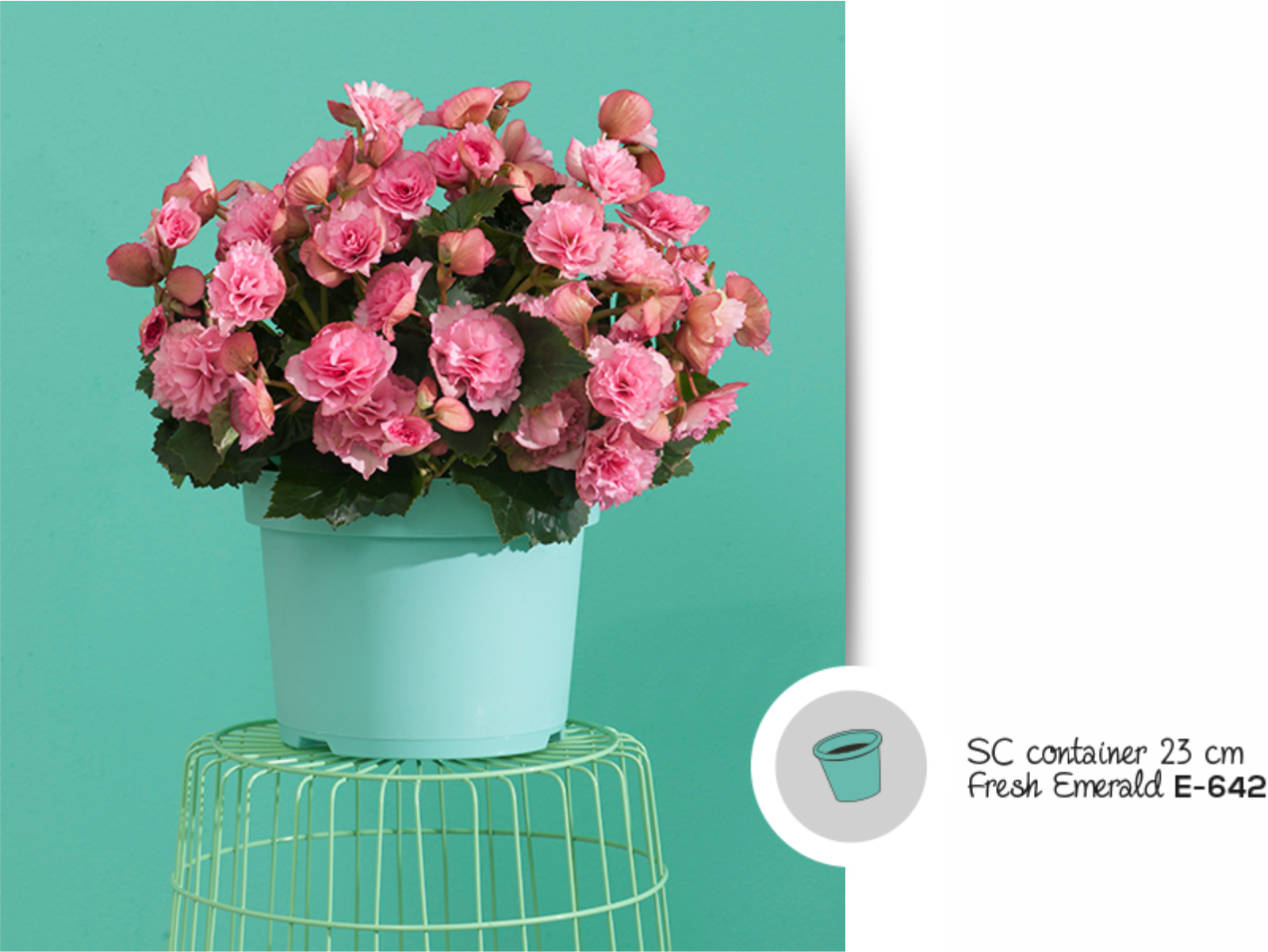 SC Container 23 cm Fresh Emerald E-642
DREAMS GARDEN
COLOURS THAT LAST FOR THREE SEASONS IN THE GARDEN!
These striking plants are truly one of a kind: bold sun-lovers that are generous with their colour, from early spring until the first night frost of winter. The SunPatiens thrives in direct sunlight, but does well in partially shady areas as well. A low-maintenance flowering plant, suitable for flowerbeds and for pots on the balcony or terrace.
Colour your Story - Spring Summer 2018 - Dreams Frivola PinkⓅ Beekenkamp